You can find details on the confirmed events at Summer of Sonic 2011 here!
Doors open at 9:00 for those with registration slips only.
The event will end at 20:00.
SONIC TEAM PANEL #1 & #2
Takashi Iizuka, Jun Senoue and Yuji Naka hit the stage to answer YOUR questions!
There'll be two panels as things stand one in the morning and one in the afternoon, for details and to submit your questions please check out our announcement post here.
JULIEN-K
Known for "This Machine" and "Waking Up" from a Sonic perspective; Ryan Shuck, Amir Derakh, Elias Andra and and Anthony "Fu†Valcic will be joining us during their current European tour to perform a music set as part of the afternoon's entertainment on the main stage.
The band will also be appearing later in the afternoon for a meet and greet session to give all you boys and girls the opportunity to meet the band in person as well as grab a few autographs if you wish.
ARCHIE/FLEETWAY SONIC COMIC PANEL
Join comic supremos Flynn, Yardley, Kitching and Dobbyn for an on-stage Sonic Comics panel where they will take your questions on Sonic as a comic character comparing both the Archie and Fleetway styles of publication.
What differences are between the setups of Archie and Fleetway– what was the mindset, how have characters differed? What are their opinions on the brand now and how would they have tackled older games in Archie's case and newer games in for Fleetway? You ask it – they'll answer it.
NEVER MIND THE BUZZBOMBERS
Always popular, for the last two years the ultimate fan quiz war has raged on stage. Master of merch Adam "T-Bird" Tuff and TSS/SoS head-honcho Svend "Dreadknux" Joscelyne" have fought on the battlefield of Sonic knowledge aided by an SOS guest and a member of the audience.
It's one each and the decider for eternal bragging rights – and a prize for the winning fan, naturally.
Team T-Bird Vs Team Dreadknux. Will Svend reign supreme or will Adam prove Tuff enough?
COSPLAY COMPETION
After Dr. Eggman defeated the unholy alliance of Big The Cat and Charmy Bee last year and won the cosplay contest, everyone seemingly swore loyalty to him. Will his new subjects help him to victory again or will a new competitor claim the cosplay crown? Bigger and better every year, more are set to turn out this year in costume. Which new characters will appear? Will ANYONE after three years cosplay as Tails?
WRECKS FACTOR LIVE
The Wrecks Factor karaoke competition will make a third and final appearance at Summer Of Sonic 2011. Once again we'll be inviting several fans up on stage to take part and compete for a special prize by singing a song picked at random by the SEGATRON 3000. Whilst being the last year of the event we WILL on this occasion be enforcing the forfeit rule from the traditional Wrecks Factor comtest for the person in last place. So be warned. Risk vs reward time!
SONIC ADVNETURE 2: BATTLE – WINNER STAYS ON

This year at Summer of Sonic we mark Sonic's second decade, as such it is perhaps fitting that in doing this we look back at the game that was created for Sonic's tenth anniversary. A game that really did usher in a lot of new blood into the fanbase and is still held up as one of the best Sonic games of any era. Sonic Adventure 2.


We'll be instigating a 'Winner Stays On' system of 2-player versus battles. The person with the longest win streak as we hit the final hours will win a prize.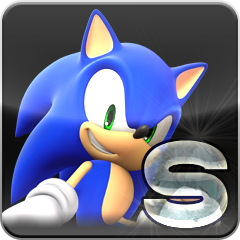 MYSTERY SPEEDRUN CONTEST
It's all about speed. How quickly you get from point A to point B, regardless of other objectives, obstacles or power-ups.
This year we will be having a speedrun competition involving a mystery game from the Sonic franchises' twenty years. We're not going to tell you what it is but we are going to tell you what it isn't. It'll be something you're not thinking of… its not any of the classics from Sonic 1-3&K, nor is it something new and unannounced… no its not Sonic 4 Episode 1 either.
The fastest time clocked during the day will win a cool prize, but you'll have to wait until we open the show before we tell you what it is…
LIVE SONIC DJS
Throughout the day, when not entertained by the antics on the stage or around the venue you'll find DJs from both SEGA/Sonic fan stations Radio SEGA and SEGASonic Radio on hand to keep the air buzzing with music from across twenty years of spinning.
FOOD & DRINK
Due to popular demand, we've arranged for food and drink to be available at this year's Summer Of Sonic. Why not stop by the small hall and buy yourself a chili dog at our very own version of "Don Fachio's"!
MUCH more to come!